Upstox is one of India's leading discount brokerage firm. Our user base spans over 1 lakh traders process over Rs. 20,000 crores of the daily exchange and charges flat.  20/order traded.
Upstox Review (?– Top discount broker)
---
Upstox is the trading platform offered by RKSV, India-based discount brokerage company headquartered in Mumbai offering Equity, Commodity and Currency Derivatives trading services at BSE, NSE and MCX.
Update - 2012
Upstox entered into the retail broking industry and Launched unlimited trading plans at a fixed price.
As of 2019, Upstox users process over Rs. 20,000 crores of the daily exchange
Update - 2016
Upstox turn profitable and get funding from world-class investor Ratan Tata, Kalaari Capital & GVK Davix and  Built in-house trading platforms.
[wpsm_inline_list]
Products and Features
This Single platform is used to trade across all segments & exchanges as Equities, Futures, Options, Currencies & Commodities on NSE, BSE & MCX. This is the best rated Powerful and Fast Cross screen interface with Web & Mobile platform providing Precise and fast market data. Upstox has a very easy and intuitive user interface with Innovative features such as Trade from Charts, Advanced Charting and Options Trading and you can access option chain directly. Extensive Developer Library APIs & tools to create own app
Free Mutual Fund Investment Platform
Upstox offers the simple & easiest way to open a free mutual fund account and start your SIP online. You don't need to pay an extra charge for mutual fund account opening, As your, trading and a demat account will lead to automatically lead to access mutual fund platform at Upstox. Through Upstox mutual fund platform, you can invest in more than 1,500 Mutual Funds.
Upstox Margin Trading is a facility to provide a delivery margin for partly putting in the money you have in your hand and rest being funded by the broker. In the of Upstox, you will get 50% of leverage. As suppose you have, 50000 in your hand then 50000 will be provided by Upstox for 20 ₹ per day for every 50000 up to 5 lakh.
Brokerage & Margin Calculator
Upstox Brokerage calculates your entire brokerage for both Intraday trading and the delivery trades. Brokerage calculator will provide a detailed list of charges like brokerage charges, transaction charges & others for all transaction exact amount you pay for NSE, BSE and MCX trades even before you execute your trades by using our Brokerage Calculator
Similarly, Margin Calculator allows you to input your stocks position and understand calculate comprehensive span margin requirements for your trades. You can calculate margins including Span, exposure, VaR, ELM, and, Net Premium can using Upstox margin calculator.
back to menu ↑
Account Offered
Demat Account

Trading Account

Commodity Account

Mutual Fund
Upstox offer Demat account facility which is used to store the share (securities) and other investments, bought using the trading account.
Upstox offer trading account which is complementary of demat account, We can buy stocks using a trading account and this stocks will be stored in the demat account.
Upstox also offer commodity account which is used to trade over commodity segments. You should also open an account in all segments because you never know when you are gonna used it.
Upstox Platform allow investing in more than 1500 mutual fund directly without any charges.
back to menu ↑
Online and Offline Account Opening
Upstox provides Seamless & fully paperless onboarding account opening process through using Aadhar or you can also apply for offline account opening. Sometimes they conduct upstox free account opening offer through Upstox account opening fest & offer upstox account opening promo code.
Online Account Opening (Using Aadhar)- Apply Now
Offline Account Opening (Aadhar is not mandatory)

Upstox
Upstox is leading discount broker in India known for it's features and stable and low brokerage.
Upstox has special webinars designed to help the client to get the most out of Upstox trading platform to ensure that get super comfy with their trading system. After account opening, If your shares are worth more than Rs. 20 lakhs or you want to sell your Mutual Funds, then only you will have to courier us the physical copy of your POA (Power Of Attorney) form.
In Upstox, you can start selling your shares online using the e-DIS (Delivery Instruction Slip) method without submitting a physical copy of your Power of Attorney (POA). The limit is Rs. 20 lakhs.
Now you need to fill the contact details to open Account with Upstox.
Upstox Account Opening Form (Sign-Up/Arrange a Callback)
back to menu ↑
Upstox Required document for account opening
In both cases either online or offline Upstox Demat and trading account opening process, you need to keep these documents handy to open an account with seamlessly with Upstox.
Pan Card
Aadhar Card
Last 3 month Bank Statement (For F&O Section)
Bank Passbook Front Page Mentioned IFSC and MICR code of Branch Or alternatively you can use personalized canceled cheque
Scanned Signature
Passport Photograph
back to menu ↑
Charges
Upstox Account Opening Fees and Account Maintenance Charges
You only you have to pay AMC from 2nd year onwards. An annual maintenance charge of Rs.150 is applicable only on demat accounts.
Trading Account + Demat Account Opening + GST (300+GST)= Rs.354 /- ( non refundable )
For MCX, you pay extra Rs. 150 (excluding GST).
Demat AMC 2nd year onwards would be Rs.150+ GST = Rs.177 /- ( non refundable )
back to menu ↑
Upstox Brokerage
Usptox has one of the lowest brokerage charges in the industry. Upstox also has premium pricing for those customers who want to have an extra edge in the margin. Whatever your choice be, here is a quick look at the pricing structure.
---
Basic Plan: In Upstox basic plan for every successful trade you will be charged 20 ₹ or 0.01% Brokerage (whichever is lower) for intraday and Free delivery trades. In this plan, we get up to 20x leverage on equity cash. Equity Delivery is Free for lifetime and Brokerage for Equity intraday / Future / Currency would be Rs. 20 per order traded or 0.01% whichever is lower. Brokerage for Option would be Rs. 20 per order traded.
Basic Plan
Intraday Brokerage (Flat): 0.01% or Rs. 20/executed order (whichever is lower)
Delivery Brokerage: Zero
Equity Margin – Upto 20x
Mutual Fund Investments: Free
---
Priority Plan: Equity Delivery is Free for lifetime and brokerage for Equity Intraday / Future / Currency would be Rs. 30 per order Traded or 0.05% whichever is lower. Brokerage for Options would be Rs. 30 per order traded. You will get Higher intraday leverage through priority.
Margins
4x exposure on Futures and CDS segments.
15x exposure on NSE Cash/Equity, 20x exposure on BSE Cash/Equity.
4x exposure on intraday for selling options (SPAN + Exposure margin).
Higher intraday leverage through Cover Orders and Bracket Orders.
Priority Plan
Intraday Brokerage (Flat): 0.01% or ₹ 30/executed order (whichever is lower)
Delivery Brokerage: Zero
Equity Margin – Upto 25x
Mutual Fund Investments: Free
---
Upstox Charges
In Upstox, Call and Trade charges are ₹ 20 (Plus GST of 18%) per order placed. For all the MIS/BO/CO open positions squared-off by the Upstox RMS team—at the usual intraday square-off time—you will be charged Call and Trade charges of ₹ 20 (Plus GST of 18%) per order.
You can transfer funds instantly using ATOM with a charge of ₹ 7 per transaction. DP selling charges on equity delivery trade is ₹ 21.83 (Inclv taxes) per scrip per day. If you are adding funds to your account. You can transfer funds instantly using IMPS, NEFT OR RTGS, UPI.
– ATOM- Internet Banking (fees: Rs. 7 per transaction)
– UPI (absolutely free)
– RTGS/NEFT- No Charges from Upstox end.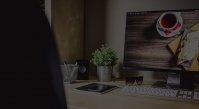 Upstox is discount broker having world class stock trading platform trading and simplified Low cost & enriching consumer experience on UI & UX contributes to almost 4-5% of daily trades on BSE/NSE .
PROS
Fully digitized sign-up process
All exchanges in one platform
Most liked trading app with 4.4* rating
Precise and fast market data.
Zero Delivery Brokerage
Bracket order in MCX available
Free Mutual Fund Investment
Stable & reliable platform
Advanced Charting and Options Trading
Offers NRI trading
Segment Wise Broekerage
| | |
| --- | --- |
| Commodity Futures Brokerage | 0.01% or ₹ 20/executed order (whichever is lower) |
| Commodity Options Brokerage | ₹ 20/executed order |
| Currency Futures Brokerage | 0.01% or ₹ 20/executed order (whichever is lower) |
| Currency Option Brokerage | ₹ 20/executed order |
| Equity Delivery Brokerage | |
| Equity Future Brokerage | 0.01% or ₹ 20/executed order (whichever is lower) |
| Equity Intraday Brokerage | 0.01% or ₹ 20/executed order (whichever is lower) |
| Equity Option Brokerage | ₹ 20/ executed order |
Account Charges
| | |
| --- | --- |
| Offline Order Placing Charge | ₹ 20 |
| Tips & Research | No |
| Trading & Demat A/C Opening Charge | ₹ 300 |
| Commodity A/C Opening Charge | ₹ 200 |
Specification